Have you ever gotten into your warm car and waited forever for your air conditioner to cool it down? There's a solution for that! A remote car starter can save you time and repair bills when used correctly. For professional remote starter installation in the Texas Panhandle, call Auto Trim Design of Amarillo. 

Save Time & Money With Automatic Car Starters
No one wants to wait for their car to warm up in the freezing cold. Here in Texas, it's a lot more common to spend agonizing moments waiting for your air conditioner to cool your car down. With a remote car starter, you don't have to wait at all. You can start your car from inside your home and get it ready for you before you ever step out of the door.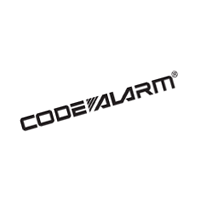 At Auto Trim Design of Amarillo, we offer state-of-the-art products from Car:Link and Code Alarm. If you like high-tech solutions integrated with your smartphone, then the Car:Link remote starter is for you. On the other hand, if you prefer the simplicity of a one-button key fob, then our Code Alarm products are more your speed.
These devices allow you to turn your ignition on from a distance of up to 2,500 feet. It's important that you get a professional to install your remote start system because there are certain security features that need to be properly installed so that your vehicle is safe. It's going to be running with no one inside, so the proper safeguards are necessary.
However, when done correctly, your remote start system can reduce engine wear by warming the car up before you start driving. And, of course, your comfort is a huge factor as well.
Professional Installation Every Time
At Auto Trim Design of Amarillo, we want to make sure that you feel comfortable and safe about your remote car starters. Some of these devices even come with keyless entry and security features, so you will absolutely want a professional to help you program your system. 
We can help with that. When you're in the market for an electronic car starter, we will be with you every step of the way. Choosing your remote start system is just as important as proper installation, and we'll walk through the choices with you. 
For all of your questions regarding remote starter installation and sales, call Auto Trim Design of Amarillo in the Texas Panhandle. We'll take care of you!