Car Audio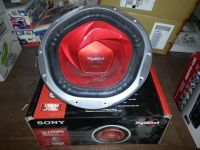 Are you looking to add an awesome new car audio system to your vehicle? If so, then Auto Trim Design of Amarillo can help. We're here to offer you superior car stereo products, top-quality mobile audio installation, and outstanding customer service. Whether you're looking for a clean, crisp sound for your stereo or you want to really amp up your bass, we'll be able to offer you the right products. We can upgrade your factory installed system or start from scratch to create a custom car audio/video system for your vehicle. No matter what kind of sound system you're looking to secure, we have your needs covered. Call or e-mail us today to find out how our amazing car audio electronics can sweeten your ride!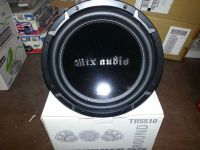 At Auto Trim Design of Amarillo, we have a large selection of car stereos and car audio accessories to choose from. Our mobile audio installation experts can outfit your car, truck, SUV, motorcycle, or boat with some of the finest car audio equipment available. Our collection of car audio electronics and accessories includes:
Satellite radios
iPod integration systems
Radio/CD player decks
Amps, woofers, and tweeters
Component speakers
And more!
All of these car stereo options come in a variety of styles, sizes, and types, so you'll be free to select what offers you the best functionality and aesthetics for your vehicle. With our help, you can get a great-sounding stereo system that will make your time in the car an awesome experience.
Car Audio and Video Installation Experts
When it comes to installing car audio/video systems, precision is imperative, and the experienced pros at Auto Trim Design of Amarillo will offer you flawless results each and every time. We have 40 years of experience with mobile electronics to rely on, and that means you'll benefit from the expertise we've developed installing car stereos and other car audio accessories over the years. We're the in-car audio installation professionals in Amarillo that you can count on. Contact us today to discuss your needs for car audio and video!
Mobile Audio
Amplifiers
Car Stereo
Car Audio Installer
Motorcycle Lighting
Car Speakers
Head units
Mobile Electronics
Motorcycle Audio