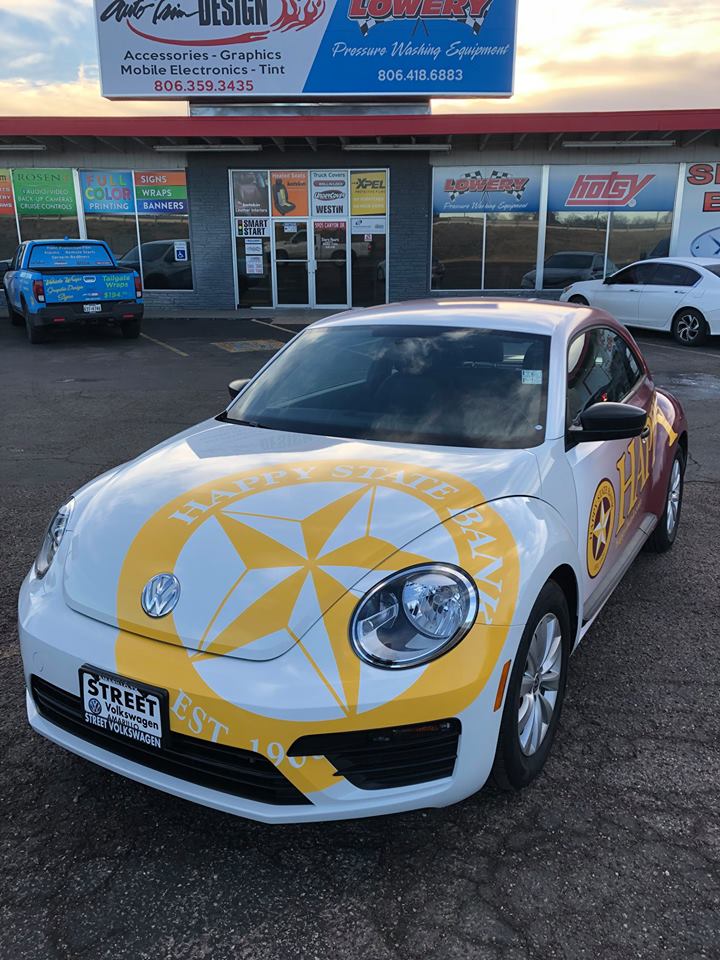 Getting a sweet-looking custom vinyl graphic on your car can add a lot to its appearance, making you enjoy the ride that much more.
When you have the car of your dreams, your commute to work or school will fly by. So, whether you want to liven up your daily drive with a fun interior or you're interested in standing out from the crowd with a custom decal and paint protection film, call on the pros at Auto Trim Design of Amarillo. We specialize in custom graphics, upholstery, tints, and other vehicle accessories that will enhance your driving experience. From leather interiors to custom vinyl wraps, we have the necessary elements to transform your vehicle into something truly special.
Contact us today to discuss your needs for car stereos, backup cameras, and more!
Specializing in automotive customization services, Auto Trim Design of Amarillo can provide drivers with:
Paint protective film

Custom vinyl wraps

Custom vinyl graphics and decals

Custom leather interiors

Window tinting

Window film
If you have an idea of what you want to add to your vehicle, contact us at your first opportunity to start discussing your needs. Our insured technicians will work to give you customization services that will match your vehicle and your personality.
Experienced Car Customization Experts
Experience is key when it comes to installing window film, automotive upholstery, vinyl decals, and other custom details.
Without the proper training or equipment, it's almost impossible to achieve the level of precision that's required. You run the risk of damaging your vehicle and ending up with inferior results. That's why you should entrust these important tasks to the pros at Auto Trim Design of Amarillo. Our team has over 40 years of experience that will allow us to better serve you. You can trust that we'll be able to give you amazing results no matter what you choose to add to your vehicle.
Call or email us today to get started!