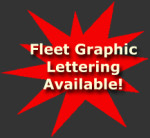 Even when you take great pains to keep your vehicle in pristine shape, there are still some things that might end up damaging your paint or making it look dull. Pebbles, dirt, ice, and general exposure to the elements can wear away the paint on your car, truck, or SUV pretty quickly. Fortunately, there is something that you can do to protect your vehicle's paint job. With one quick call to Auto Trim Design of Amarillo, you can secure protection film that will make sure your vehicle's paint job stays in great condition. Contact us today to learn more about your options for paint protective film!
Having to secure a new paint job can be costly and inconvenient. That's why it's important for you to protect the life of your automotive paint by opting for car paint protection from Auto Trim Design of Amarillo. When you hire our insured professionals to offer you automobile paint protection, we'll cover all of the important areas of your vehicle, including:
Fenders
Bumpers
Hood edges
Mirror backs
Rocker panels
Step rails
Door edges
And more!
Car paint protection from Auto Trim Design of Amarillo will not only add life to your paint job, but it may also help you maintain your vehicle's value. If you are planning to sell your car, truck, or SUV at any point in the future, buyers will be more likely to pay more for a vehicle that has great aesthetic appeal. Protection film will definitely enhance your vehicle's look, giving you the potential to earn a bigger payday when you decide to sell.
Professional Application of Protection Film
Applying protection film is a task that requires experience, as this material can be delicate and difficult to apply smoothly. Rather than attempt to apply paint protective film on your own, leave this important task to the pros at Auto Trim Design of Amarillo. We've been in the business for 40+ years, which means you can trust us to offer you impeccable installation. All of our work is guaranteed, so you can rest assured that you're getting top-quality work. Call today for a free estimate on automobile paint protection for your vehicle!
Car Decals
At Auto Trim Design of Amarillo, we can do more than just protect your vehicle's paint job with automobile paint protection. In addition, we offer impressive car decals that will allow your car, truck, or SUV to stand out from the pack. We can create custom decals, vehicle lettering, and banners that will enhance the aesthetic appeal of your vehicle, advertise your business, and more. Find out about your options for beautiful car decals from Auto Trim Design of Amarillo when you contact us now.